Visitor Information
Visitors are important to us here on Kangaroo Island – really important! Planning ahead is also important when visiting our Island, so here is our interactive trail map to help you get the most out of your stay.
KI Map
Take the KI Map for a test drive to discover all the best places to eat and drink on Kangaroo Island. You can access the interactive map via a browser on your smart phone, mobile device or computer. This great new initiative, undertaken by the Kangaroo Island Food and Wine Association, is an absolute must for "foodies" to plan out an itinerary of all the restaurants, cafes, wineries, food vans, farm gates, cellar doors and farmer's markets dotted across the island. You can even email your customised itinerary to yourself if you go out of mobile range. To learn about our food, wine, beer, cider and gin producers and access exclusive offers and information about upcoming "foodie" events visit: www.kimap.com.au.
visitor guide
Make sure you download the most recent Visitor Guide to help you with your planning
View the Kangaroo Island Visitor Guide
KANGAROO ISLAND MAP
Need a map of Kangaroo Island to download. Click on the image below to download a PDF.
VISITOR INFORMATION HUBS
When you get to Kangaroo Island, you can rely on these locations for up to date information: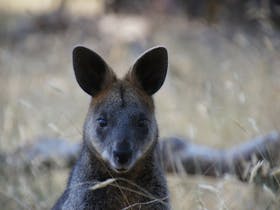 American River Service Centre
18 Buick Drive American River SA 5221
Telephone 0885537000
American River Service Centre
American River
American River Service Centre is a Licensed Post Office and General Store providing banking, postal services, groceries, coffee, pies, pasties, milk, bread, fruit & veg, swap and go gas and bottle shop....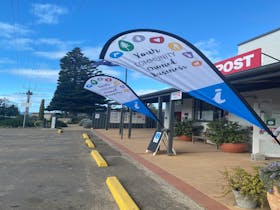 Penneshaw Community Business Centre Information Hub
12 Middle Terrace Penneshaw SA 5222
Telephone 0885531020
Penneshaw Community Business Centre Information Hub
Penneshaw
Penneshaw Community Business Centre is a Community Owned business which accommodates the Tourist Information Hub. Providing self-serving knowledge of Kangaroo Island to tourists, visitors and locals. Stocking local produce and souvenirs, a licensed Post Office, Kangaroo Island Council Service...
Search & Book Accommodation
CLICK HERE to send a message to the
Kangaroo Island Tourism Alliance