history & Museums
Captain Matthew Flinders, and his hungry crew members, discovered Kangaroo Island on 2 March 1802. They found no inhabitants but were compensated for this by the discovery of what they needed most of all - fresh food in the form of kangaroos.
The human history of the island, which started many thousands of years ago is full of suffering, endurance, privation, success, failure, courage and bravery.
Discover Kangaroo Island's rich history ... there are a multitude of stories waiting to be discovered at the many galleries, museums and collections. Search below for places to visit.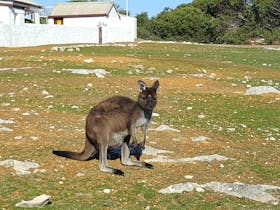 Cape Borda Lightstation - Flinders Chase National Park
Playford Highway Cape Borda SA 5223
Telephone 0885534465
Cape Borda Lightstation - Flinders Chase National Park
Cape Borda
Cape Borda Lightstation is testament to a bygone era of travelling the open seas by sail. It is a monument to isolation and hardship. The precinct is steeped in European history. It has an unusual square lighthouse built in 1858, several historic light keepers' cottages you can stay in, and a...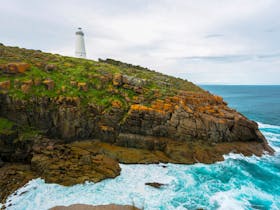 Cape Willoughby Lightstation - Cape Willoughby Conservation Park
Willoughby Road Willoughby SA 5222
Telephone 0885534466
Cape Willoughby Lightstation - Cape Willoughby Conservation Park
Willoughby
Situated in the easternmost point of Kangaroo Island, Cape Willoughby Lighthouse was the first lighthouse to be built in South Australia in 1852. It stands 27 metres high with 102 steps to the lookout tower, and offers stunning panoramic view across Backstairs Passage and the Kangaroo Island...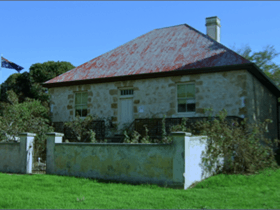 Hope Cottage Museum
Centenary Avenue Kingscote SA 5223
Telephone 0885532656
Hope Cottage Museum
Kingscote
One of three original cottages built at Kingscote in 1856. The cottage has a collection of items depicting the early settlement of Kingscote, the site of South Australia's first official settlement, including the history of many early pioneers, photographs, automobile memorabilia, laundry display...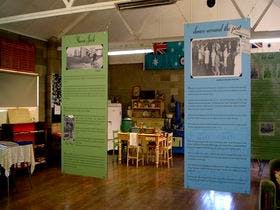 Parndana Soldier Settlement Museum
Wedgewood Road Parndana SA 5220
Telephone 0885596039
Parndana Soldier Settlement Museum
Parndana
The Parndana Soldier Settlement Museum is a modern historical display telling the stories of the development of the soldier settlement scheme in the early 1950s. A short stop will give you a snapshot of the lives of the settler's. Tales of logging, chaining, dozing and lavvy lane will capture your...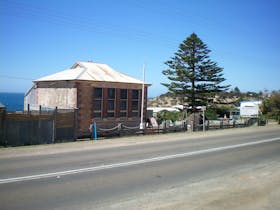 Penneshaw Maritime And Folk Museum
52 Howard Drive Penneshaw SA 5222
Telephone 0885531109
Penneshaw Maritime And Folk Museum
Penneshaw
The Penneshaw Maritime and Folk Museum is a National Trust Museum situated in Penneshaw on the Dudley Peninsula at the eastern end of Kangaroo Island. It has displays, information and artefacts on the maritime and folk history of the Dudley Peninsula. The Museum was started in 1968 by a group of...
Rebuild Independence Project
The Wharf, Tangara Drive American River SA 5221
Telephone 0403443323
Rebuild Independence Project
American River
The Rebuild Independence Project is a volunteer group that is re-creating the first vessel ever built in South Australia - the 45ft United States Schooner "Independence." The original Schooner was built on the banks of an inlet, where now stands the town of American River. She was built by American...
Search & Book Accommodation
CLICK HERE to send a message to the
Kangaroo Island Tourism Food Wine beverage Association >