Extreme Adventure
For those who love to get out and about, Kangaroo island has an extreme adventure to suit everyone!
With a plethora of activities from quad biking, sandboarding, kayaking, paintballing, bike riding, adventure caving, horse riding and more, Kangaroo Island offers experiences which will ensure your holiday is an experience to remember.
Get off the beaten track on an adventure tour and explore less traveled destinations.
No matter what interests you, there's always something to do with experiences to suit all ages and fitness levels.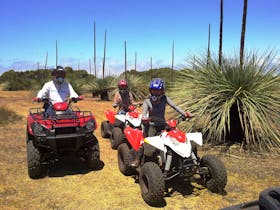 Bush Getaway Adventures
6400 South Coast Road Karatta SA 5223
Telephone 0407784975
Bush Getaway Adventures
Karatta
Enjoy paintball activities and quad bike tours with Bush Getaway Adventures. Our awesome and unique quad bike tours ride through 250 acres of scenic landscape, passing rivers and winter lagoons. We weave you through native gum trees, spot Koalas, Echidnas, Goannas and birds. Spot feeding...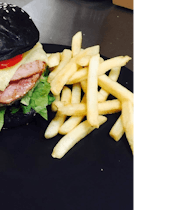 Kangaroo Island Outdoor Action
188 Jetty Road Vivonne Bay SA 5223
Telephone 0885594296
Kangaroo Island Outdoor Action
Vivonne Bay
Kangaroo Island Outdoor Action offers customers a variety of high quality, action based, outdoor activities with the opportunity to explore otherwise inaccessible parts of Kangaroo Island. Experience the natural beauty that Kangaroo Island has to offer by combining adventure activities with...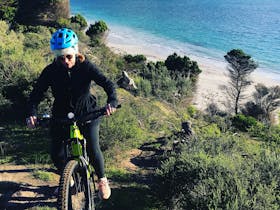 Kangaroo Island E-Mountain Bikes and Trails
2131 Cape Willoughby Road Willoughby SA 5222
Telephone 0427504588
Kangaroo Island E-Mountain Bikes and Trails
Willoughby
This family-run business offers guests the opportunity to explore 3500 acres of exclusive coastline, expansive native bush and farming land. The property is the oldest working farm in South Australia spreading from the north to the south coast. There are over 50 kilometres of nature trails,...
Kelly Hill Caves
Karatta SA 5223
Telephone 0885534464
Kelly Hill Caves
Karatta
Due to bushfire activity in January 2020 on Kangaroo Island this attraction is now closed until further notice. There are many other things to see and do on Kangaroo Island - check out our Travel Blog for suggestions! Discover the magical underground world of Kelly Hill Caves and admire the ornate...
Search & Book Accommodation
CLICK HERE to send a message to the
Kangaroo Island Tourism Food Wine Beverage Association